Easy To Do
HJSmartShareTM is quick and easy to use.
To register, scan the "quick start" QR code or visit smartshare.herffjones.com and enter the package code.
To add a video, select a QR code from the "My Codes" screen.
Once selected, choose or create the video to attach.
Apply the sticker to a card, gift, award, you can decide!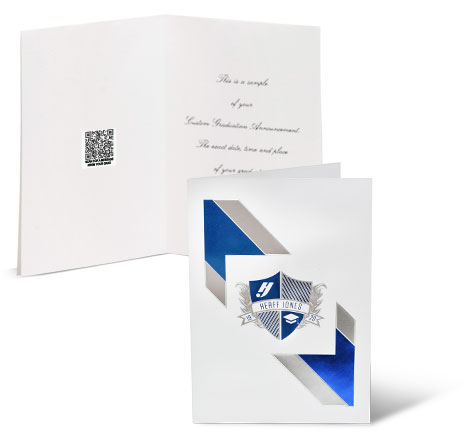 Celebrate
Announcements
Let your family and friends know that you're graduating. Tell them how excited you are. Whatever you want to. It's your graduation and your video.
Invitations
Here's your chance to tell family and friends, in your own words, why you'd love for them to come and celebrate with you on your biggest achievement yet.
Thank You Notes
Don't just tell them what you're going to do with their present. Why not show them instead? Add comments on why it's so great and how much it means to you.